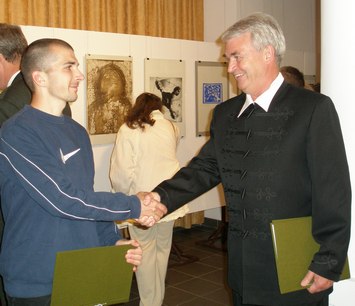 1st of May - Nagyvárad

The winners of Wagner Nándor Prize 2007 are:
1. Mr. Hunor Hegyeli, 2. Mr. Attila Fórizs, 3. Mr. Emőd Izsák art students of Partium Christian University. On our photo President Sándor Kiss congratulates the winner Mr. Hegyeli. Competition thema: video animation of an Ady poem.


Winning entries